State of the Art CLINIC
When planning our new clinic, Dr. Kennedy was determined to incorporate the best new dental technology into the state of the art practice, making it one of the most advanced centres in the country. This new cutting edge technology includes:
Digital Radiography
Digital x rays reduce your exposure to radiation by as much as 90%. The results are immediately available too, so you do not have to spend additional time in the chair waiting for films to develop. All our surgeries are equipped with intra oral digital x ray sensors for small x rays of individual teeth, and we have the latest in digital panoramic (full jaw) x ray technology for use in diagnosis and treatment planning.
Intra Oral Cameras
Intra oral cameras allow you to become a true partner in your dental care. The tiny camera sends a live picture of your mouth to the flat screen TV's in all our surgeries, allowing you to see what we are seeing. This gives you a better understanding of why we are recommending certain treatments.
Optical Magnification
Where necessary we use optical magnification (2.5X with loupe eye where) to ensure the accuracy of our treatments. Dr. Bartsch also uses a dental microscope for microsurgery and apicectomies where indicated.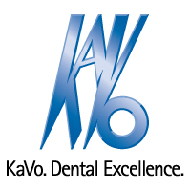 Rotary Endodontic Equipment
We use X Smart rotary equipment, NiTi files, Sybron endo apex locators and digital radiography for our root canal therapies.
Vacuum Sterilisation
All instruments are sterilized using the latest in vacuum sterilisation technology. Though this type of sterilisation is not yet a requirement of the dental council, we have decided to be proactive to ensure our patients' safety.
Patient Comfort
We understand that waiting to be seen in a dental surgery can be stressful, we therefore have strived to make the experience as comfortable as possible. We have two waiting rooms, each beautifully furnished with leather sofas and chairs, marble floors and flat screen televisions with today's newspapers and magazines to help make your short waiting time pass quickly.